As we step into a new chapter for Connecticut public education—and public policy—ConnCAN is reimagining our potential impact, too. We're transforming our team so we can make the most of the dynamic landscape of opportunity ahead.
Today, I'm excited to announce two promotions at ConnCAN that represent two brand new roles in a season of "firsts" for the organization! Please join me in welcoming Jennifer Ellis as ConnCANs first Deputy Director, and Toni Williams as our first Statewide Outreach and Advocacy Manager!
Jenn and Toni bring years of experience to their new roles, including their significant contributions to ConnCAN policy wins for Connecticut kids.
Jennifer Ellis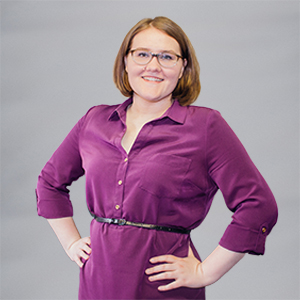 Jenn's been with ConnCAN since 2017, serving first as our Director of Research & Policy. She crunches the numbers with a creative eye, from NAEP to SBACC scores, and she drove our policy work around SB 455—Connecticut's new law to improve teacher diversity.

Toni Williams
Toni joined ConnCAN in 2015 as our Norwalk community organizing manager, cultivating transformative relationships across the state with programs like Board Watch. She elevates parent voices and brings winning community momentum to our advocacy work.
Our team and its new leaders are gearing up to announce powerful opportunities in coming weeks to help make education the No. 1 priority for Connecticut's next governor! But we can't do it without you. Do you want to join the ConnCAN movement for great schools, and advance our work through high-impact communications? We're hiring a public affairs manager to join our ambitious and creative team!
As our team evolves—and our approach to advocacy along with it—our founding mission endures. We won't rest until every child has access to a great public education, regardless of their zip code.