Last week, elected officials in Hartford clocked their final session hours for 2018 and made their final decisions on which bills to send to Gov. Malloy's desk.
Thanks to your advocacy and the commitment of lawmakers to great schools, kids and educators across the state have reason to celebrate.
This was a year of progress—and it gave us more than common-sense policies to improve our schools, but also the clear proof that we can move the needle when we work across the aisle with kids as the priority.
Let's take a look back on the goals we set and the ground we won. 
You can also see how the story unfolded across social media by clicking here.
RECRUIT GREAT TEACHERS AND LEADERS: A WIN!
In January, we set out to pass SB 455 through the Legislature—a bill to pinpoint and remove long-standing barriers to teacher certification for excellent candidates of color, so that every great teacher has a fair shot at leading our classrooms into the future. And we got there.
Thanks to SB 455, teacher certification will now focus on subject mastery and testing relief for out-of-state teachers, allowing the best teachers from around the region to lead Connecticut classrooms into the future without repetitive certification testing.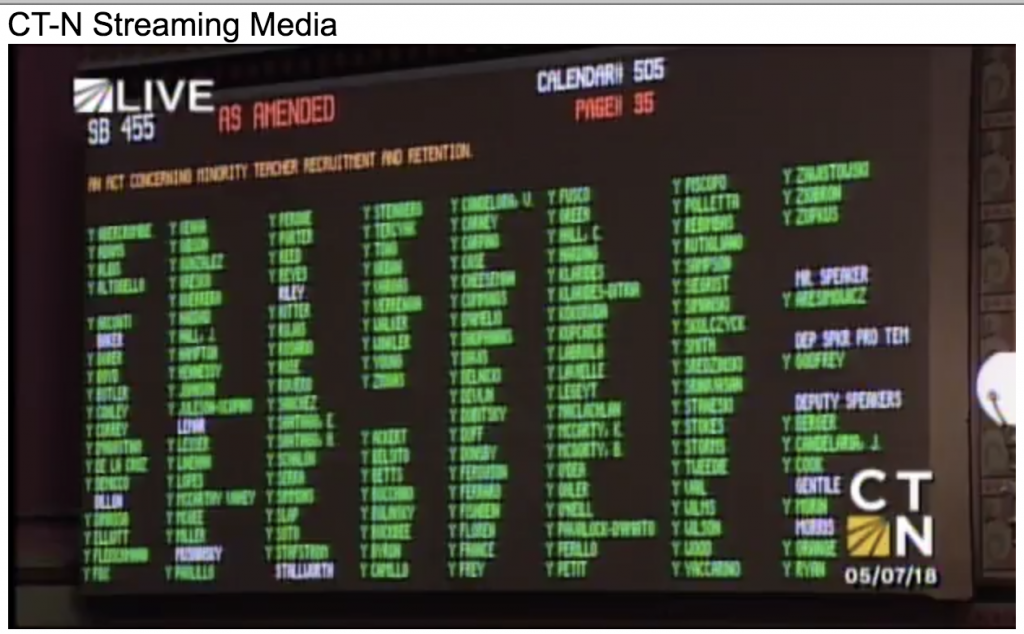 The bill won unanimous passage through both chambers, pioneered by the Black and Puerto Rican Caucus and buoyed by the real-life experiences of diverse coalition partners who took the time to share personal stories of attending schools in which too few teachers looked like them.
By the numbers, we:
Championed SB 455 with more than a dozen incredible and steadfast faith, community and education partners.
Generated more than half the written and spoken testimony that lawmakers received in support of SB 455: 18 out of 31, altogether.
Visited the Capitol for countless hours during the session with faith leaders of color from New Haven, Norwalk, Bridgeport and Waterbury, to track SB 455 and make sure our team was nearby to speak on its behalf.
Connected almost 100 Connecticut residents with their lawmakers during the final weekend of session to send an important message: diversity matters!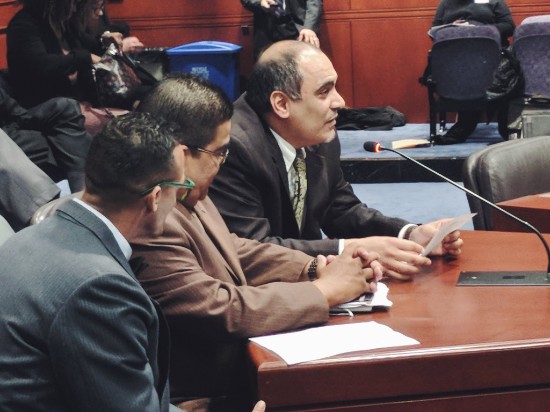 Before Gov. Malloy signs the bill into law, we still have time to thank our lawmakers for their work. We especially appreciate the good work of Education committee members and the leadership of the Black and Puerto Rican Caucus on making SB 455 a reality.
Click here to express your gratitude!
IMPROVE ACCESS TO HIGH-QUALITY SCHOOLS AND FUND STUDENTS FAIRLY: A WIN!
Charter public schools teach about 10,000 Connecticut students each year, but they receive thousands of dollars less than traditional public schools to shape the lives of our kids.
Together, we changed that for 2019.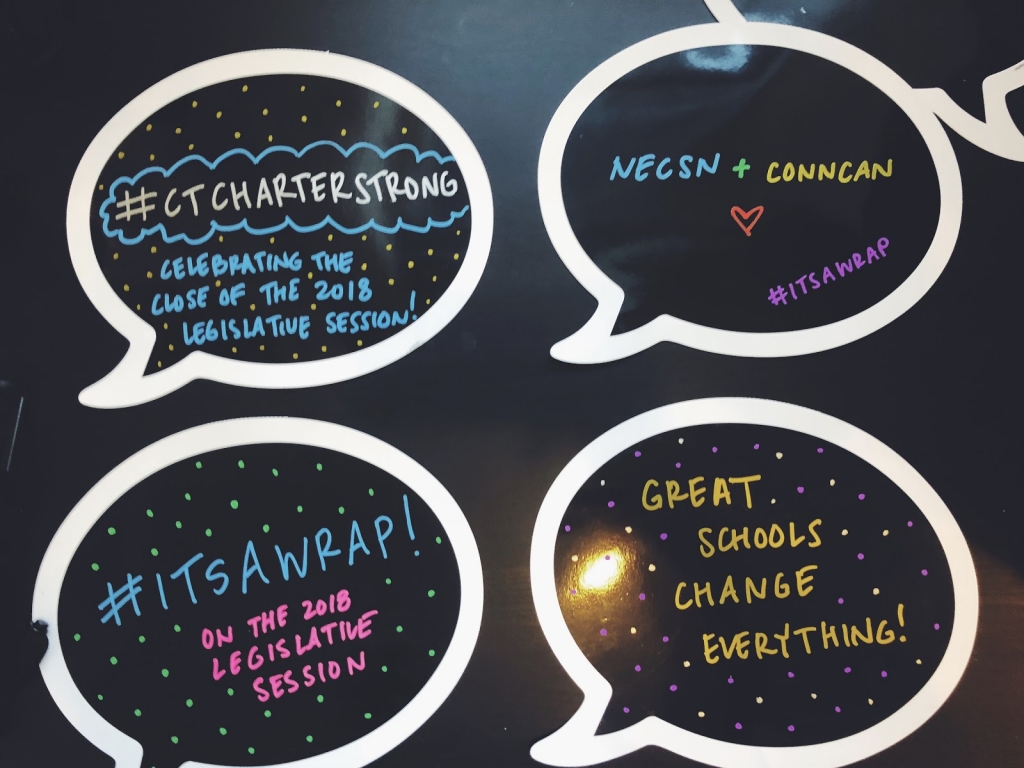 When lawmakers approved the state budget for next year, they approved a $250 increase in state funding for each student in a charter public school—the first movement on charter school funding in four years. That's a $2.5 million increase altogether!
We didn't get there alone.
Our partners at the Northeast Charter Schools Network and parishes across the state helped us make phone calls, send emails and engage lawmakers in conversations about school choice and equitable investments in every child's future.
We thank our lawmakers for protecting this increase—it's a major stride forward after years of disparity. But we've still got a ways to go. We won't rest until every child has the resources they need to succeed.
Next year, we'll renew the push for charter public school funding—and before the legislative session begins, we'll stand in support of two new charter public schools proposed for Norwalk and Danbury. Stay posted on how you can add your voice to the call!
PREPARE STUDENTS FOR SUCCESS IN COLLEGE AND CAREERS: A LOSS
In 2018, ConnCAN pushed for clear, easily-accessible data on preparation rates, and an annual report on the skills that our kids will need to compete for the fastest-growing jobs in our state. Our team submitted data accessibility language to the state education committee and provided critical testimony to the Black and Puerto Rican Caucus.
Unfortunately, these efforts didn't translate into policy change. But we're proud to know that we started an important conversation across the state about making data work in favor of diverse students.And a loss in 2018 won't shake our commitment in 2019 to college- and career-readiness for every kid.
And while session has closed, our bold conversations about education have not. In fact, as we look toward a governor's race set to unfold this summer, it's more important than ever to make education the word of the hour.
If you want to join the conversation, let us know. Our team would love to visit your community and learn more.

Thanks for all you've done to make 2018 a success. We should be proud of what we accomplished together. Tomorrow, it's back to work to be the advocates our students—and our state—need now more than ever.