Summer Fellow
Welcome to our Summer Fellow Gabrielle Tyer!
Gabrielle was born and raised in the Berkshires. As a child of two blue-collar workers, she was invested in the opportunity that education provided her. Education opened her eyes to the diversity in the world and equip her to make the change she wanted to see.  
Upon graduating from high school, Gabrielle attended the University of Rhode Island (URI) where she earned a Bachelor of Science in Kinesiology. Although she devoted herself to her scientific studies, acting as a teaching and research assistant in the department, she always found herself participating in education. Initially, she served a term with AmeriCorps' Jumpstart as co-leader for a low-income preschool in Wakefield, Rhode Island. During this time, she worked to increase students' access to language and literacy skills through lesson preparation, group activities and individual case studies. It was not long before Gabrielle found herself in education again when she took a job as a tutor for student-athletes. After seeing countless athletes inadequately prepared for college academics, she has found her passion for education equity.
Immediately after graduating from URI, Gabrielle joined Teach for America where she worked at Achievement First Bridgeport Academy as a 7th-grade science and 5th-grade math teacher respectively. It was during this time, she was able to see the political atmosphere that influenced her work and the lives of all children. She is committed to advocating for students and their success.
I aspire to be like Rita Pierson:
Rita Pierson is quoted stating "Every child deserves a champion: an adult who will never give up on them, who understands the power of connection and insists they become the best they can possibly be." This is one of many popular quotes from her famous TED Talk. While watching it for the first time, I was moved by her focus not on academic but on the holistic development of students. She brings to life the idea that education is much more than academic success.
Why I love my job:
My job allows me to meet and interact with new people regularly. This is important because I deeply believe it "takes a village to raise [and educate] a child." By meeting new people, I am able to gain a valuable perspective that allows me to better serve my community and students. In turn, all students are able to find success and unleash their unlimited potential.
My connection to public school:
My first six years of education were in the private school sector. As a child, I did not understand the impact of this until I transferred to a public school in the sixth grade. Immediately I was presented with a number of opportunities such as theater, music and art. Additionally, I was intellectually stimulated greater than before. At first, this led to a lot of failures due to inadequate preparation which made me doubt my academic abilities and thereby future success.
It was from this experience, I was able to see the importance of education policy and its purpose to ensure student success. As a teacher at a charter school, I have been able to explore the various ways in which public education can look and thereby the diversity in its offerings. The malleable nature in this has inspired me to commit to the equity in public education to ensure all students – regardless of zip code – are adequately prepared for the future they choose.
What I am bad at:
Running. The idea of allowing my brain to wander is too much for an over-thinker like me and after trying for years and years to make running a part of my regular routine, I have concluded that "runner" is not part of my identity.
This image represents why I work at 50CAN: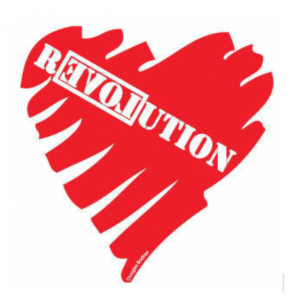 During my second year of teaching, my school entered a turnaround year and embarked on a year founded on Love & Revolution. During this time, it was our goal not only to show students our belief in them and build their belief within themselves but also help them fall in love with learning. Innately students love learning, but it is their surroundings that allows them to feel growth as success or failure. Ultimately this view on education will become influence their future identity.